Explore Your Writing Potential with Our Engaging Retreats
Welcome to our world of Writing Retreats, where we invite you to embark on a transformative journey into the heart of your creativity. Our retreats are carefully crafted to provide writers of all levels with a space to nurture their craft, find inspiration, and make significant progress on their writing projects. Join us as we delve into the art of storytelling, explore new horizons, and create lasting connections with fellow writers.
Why Choose a Writing Retreat?
Escape the Daily Routine
Step away from the distractions of everyday life and immerse yourself in a focused, writing-friendly environment. Our retreats offer serene settings, conducive to inspiration and productivity.
Professional Guidance
Benefit from the expertise of seasoned writing coaches and published authors who will guide you through workshops, feedback sessions, and personalized coaching to elevate your writing skills.
Community and Connection
Connect with a diverse community of writers who share your passion and understand your journey. The camaraderie and shared experiences during our retreats often lead to lifelong writing friendships.
Inspiration and Creativity
Explore new landscapes, cultures, and experiences that can fuel your imagination. Our retreats are carefully selected for their unique atmospheres, offering fresh perspectives to infuse into your writing.
One-Day Retreats
Perfect for a short but intensive burst of creativity, our one-day retreats offer a condensed writing experience that will leave you inspired and motivated. Engage in workshops, focused writing sessions, and connect with fellow writers in a single day.
Weekend Retreats
Ideal for those seeking a quick getaway, our weekend retreats provide an immersive experience designed to rejuvenate your writing spirit. Engage in workshops, write in inspiring locations, and return home with newfound inspiration.
Extended Retreats
For those seeking a deeper dive into their writing projects, our extended retreats offer an opportunity for uninterrupted focus. Spend days working on your craft, supported by a community of like-minded writers.
Custom Retreats
Tailor a retreat to your specific needs, whether it's a solo writing escape, a group adventure, or a corporate writing retreat for your team. We can craft a unique experience that aligns with your goals.
Questions about getting started? Drop us a line to find out more!
Schedule a free 15-minute consultation meeting to see if we are a good fit and learn about our services.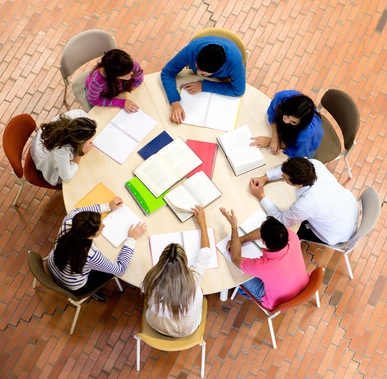 Workshops and Sessions: Engage in writing workshops, coaching sessions, and feedback opportunities led by experienced writing professionals.
Inspiring Locations: Immerse yourself in picturesque settings that serve as the backdrop to your creative endeavors.
Community: Connect with fellow writers, share experiences, and build a network of writing allies.
Time for Reflection: Retreats offer not only a space to write but also moments for introspection and personal growth.
Join Us on Your Writing Journey
Are you ready to embark on a writing retreat that could transform your writing and connect you with a community of passionate writers? Explore our upcoming retreats, including one-day options, and secure your spot today. Whether you're a seasoned author or just starting, our retreats have something to offer everyone. Unleash your creativity and discover the joy of writing in a nurturing and inspiring environment. Your writing adventure awaits!